Do you have a special day to celebrate, such as a birthday or anniversary? While your plans may be impressive, they won't be complete without the beauty of flowers. Don't fret, it's not too late to add a touch of enchantment to your celebration. Simply pick up a bouquet on your way and watch the mag[...]
Add To Cart
Add 8 Balloons for $42.95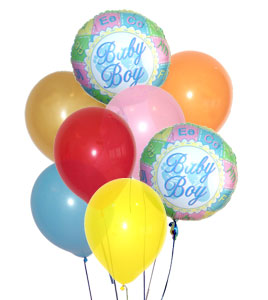 Do you have a special day to celebrate, such as a birthday or anniversary? While your plans may be impressive, they won't be complete without the beauty of flowers. Don't fret, it's not too late to add a touch of enchantment to your celebration. Simply pick up a bouquet on your way and watch the mag[...]
Do you have a special day to celebrate, such as a birthday or anniversary? While your plans may be impressive, they won't be complete without the beauty of flowers. Don't fret, it's not too late to add a touch of enchantment to your celebration. Simply pick up a bouquet on your way and watch the mag[...]
Do you have a special day to celebrate, such as a birthday or anniversary? While your plans may be impressive, they won't be complete without the beauty of flowers. Don't fret, it's not too late to add a touch of enchantment to your celebration. Simply pick up a bouquet on your way and watch the magic unfold.

For a lasting impression, choose the Fiery Lily and Rose bouquet. This stunning arrangement features dark orange roses, orange Asiatic lilies, and carefully selected greens, creating a radiant display that will leave your loved one breathless. Make it the centerpiece of your celebration and let the magic happen.

The Fiery Lily and Rose bouquet conveys a message of enthusiasm, devotion, and congratulations. It is perfect for a variety of occasions, including birthdays, anniversaries, and even get well soon messages. Even on an ordinary day, this bouquet can bring a smile to someone's face and brighten their day.

Our local florists carefully handcraft the Fiery Lily and Rose bouquet, and it's available for same-day delivery in most areas. You can also book in advance and rest assured that we'll take care of everything. So add some magic to your celebration with the Fiery Lily and Rose bouquet.
Item No. T47-2A
Price: $84.95