Envision capturing the very essence of love and romance from Paris, spreading it throughout the breathtaking countryside, sunny weather, and stunning beauty of Provence, and presenting it as a gift to that special someone. It sounds incredible, doesn't it? Well, the Meet Me in Provence bouquet from [...]
Add To Cart
Add 8 Balloons for $42.95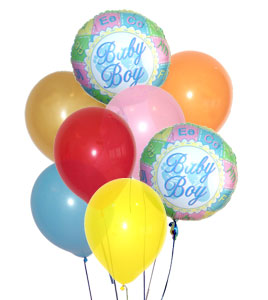 Envision capturing the very essence of love and romance from Paris, spreading it throughout the breathtaking countryside, sunny weather, and stunning beauty of Provence, and presenting it as a gift to that special someone. It sounds incredible, doesn't it? Well, the Meet Me in Provence bouquet from [...]
Envision capturing the very essence of love and romance from Paris, spreading it throughout the breathtaking countryside, sunny weather, and stunning beauty of Provence, and presenting it as a gift to that special someone. It sounds incredible, doesn't it? Well, the Meet Me in Provence bouquet from [...]
Envision capturing the very essence of love and romance from Paris, spreading it throughout the breathtaking countryside, sunny weather, and stunning beauty of Provence, and presenting it as a gift to that special someone. It sounds incredible, doesn't it? Well, the Meet Me in Provence bouquet from Teleflora makes this dream a reality!

This stunning masterpiece features a vibrant combination of yellow roses, asiatic lilies, and spray roses, adorned with white roses and blue delphinium. Not only will it add an air of elegance and sophistication to any space, but it is also guaranteed to bring joy and happiness to your loved one.

Roses are a timeless symbol of love that transcends all eras, and this arrangement uses yellow roses to express your heartfelt admiration, while the purity of white roses conveys your affection for your beloved. The lilies in the mix represent your loved one's honor and virtue, while the smaller spray roses enhance the aesthetics with their contrasting sizes and exquisite beauty. The light-blue delphiniums add a touch of sunny Provence to complete this dazzling floral crown.

This magnificent vase will not only shine in your loved one's heart, but it will also enhance the aesthetic appeal of any room. Order your Meet Me in Provence bouquet today and let our local florists in Canada and the United States prepare a fresh arrangement for same-day delivery or book your order in advance.
Item No. T58-1A
Price: $94.95