Have you ever struggled to find the perfect way to express your love and devotion to that special person in your life? While some turn to heartfelt speeches and eloquent love letters, others choose lavish gifts to demonstrate their affection.

Though these gestures are undeniably touching, i[...]
Add To Cart
Add 8 Balloons for $42.95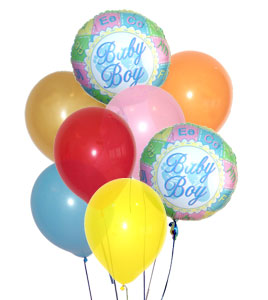 Have you ever struggled to find the perfect way to express your love and devotion to that special person in your life? While some turn to heartfelt speeches and eloquent love letters, others choose lavish gifts to demonstrate their affection.

Though these gestures are undeniably touching, i[...]
Have you ever struggled to find the perfect way to express your love and devotion to that special person in your life? While some turn to heartfelt speeches and eloquent love letters, others choose lavish gifts to demonstrate their affection.

Though these gestures are undeniably touching, i[...]
Have you ever struggled to find the perfect way to express your love and devotion to that special person in your life? While some turn to heartfelt speeches and eloquent love letters, others choose lavish gifts to demonstrate their affection.

Though these gestures are undeniably touching, it's always a delight to explore new, inventive methods to convey your deep love and appreciation for your beloved. Find an approach that not only embodies your feelings flawlessly but also leaves them moved and spellbound.

Our Make Me Blush flower bouquet is the ideal selection for those times when you desire to articulate your love and the exceptional place she holds in your heart. Share a captivating story through our expertly chosen, exquisite flowers. This bouquet is certain to make her blush and may even elicit tears of happiness.

This striking arrangement features delicate pink roses accompanied by wisps of white limonium, each signifying unique emotions and connotations.

Versatile and expressive, pink roses are ideal for communicating something truly important. They symbolize elegance and grace, often used to convey deep admiration and thankfulness for someone special.

White limonium represents love, gratitude, and affection for a significant person in your life. Combined with the pink roses, this stunning duo is not only emotionally impactful but also visually appealing.

Place an order for this divine bouquet for your loved one, and our local florists will ensure it is delivered right to your door. For your convenience, we also offer same-day delivery so the bouquet arrives fresh and aromatic.

Item No. T4-1A
Price: $89.95